Simon Shares
I have closed my Nasdaq long position. Still long FTSE100.

Purple Group* (JSE code: PPE) trading update. Looks a little better than I expected.

MTN (JSE code: MTN) more Nigerian woes.

Reports that Woolies* (JSE code: WHL) may be selling David Jones.

Elon Musk buys 9.2% of Twitter (NYSE code: TWTR).

Moodys upgrades sovereign and banks from negative to stable.

Deutsche Bank says: US recession in 2023 and stocks to fall 20% by summer 2023
* I hold ungeared positions.
---
The Rouble is almost back at pre-war levels against the US$.
20% interest rates, capital controls, no foreign selling on the Moscow Exchange, selling oil & gas in Roubles (maybe), reports of paying interest on debt with Roubles and of course traders in for a buck.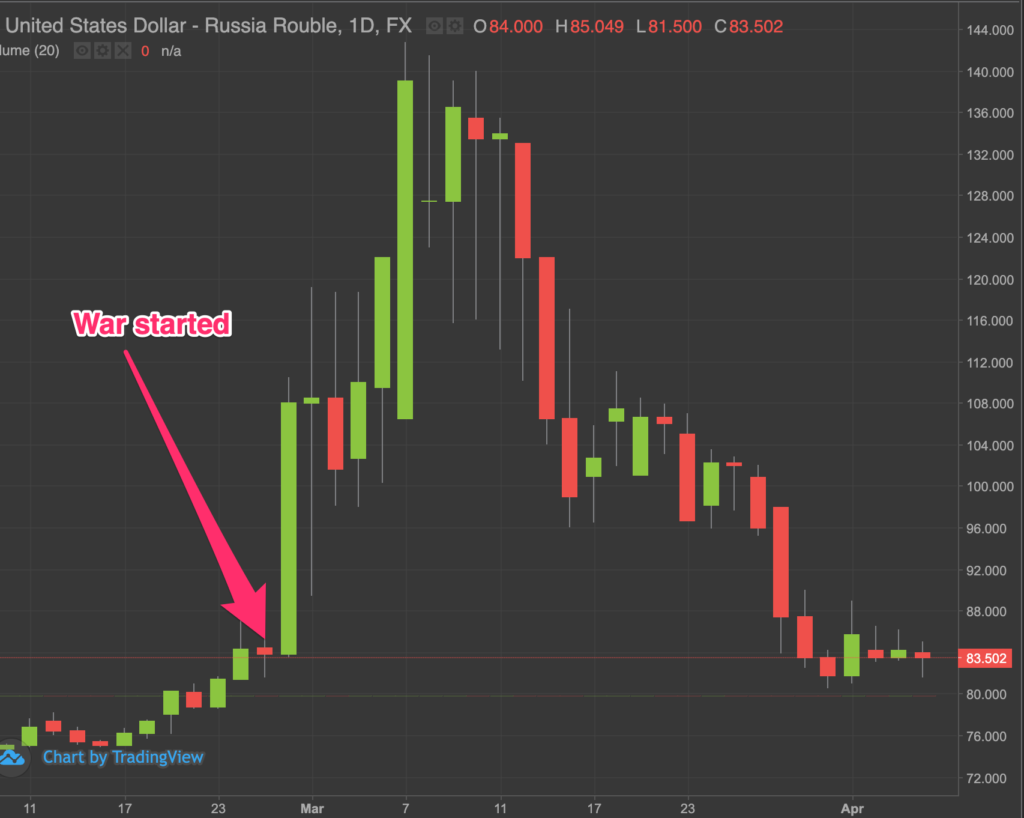 ---