Simon Shares
Upcoming events;
---
---
Small caps for the win
MidCap index is up about 10% so far in 2021, nice and pretty much exactly what thee Top40 has done. Of course, the Resi10 has done almost 20%, but the winner, small caps up some 20%.
The property index has returned single digits in 2021 so far, but technically it is looking ready to break higher.
We also now have all the large bank results and they were okay. The index is up some 5% and looking tired. There is value here but not sure there is any need to rush.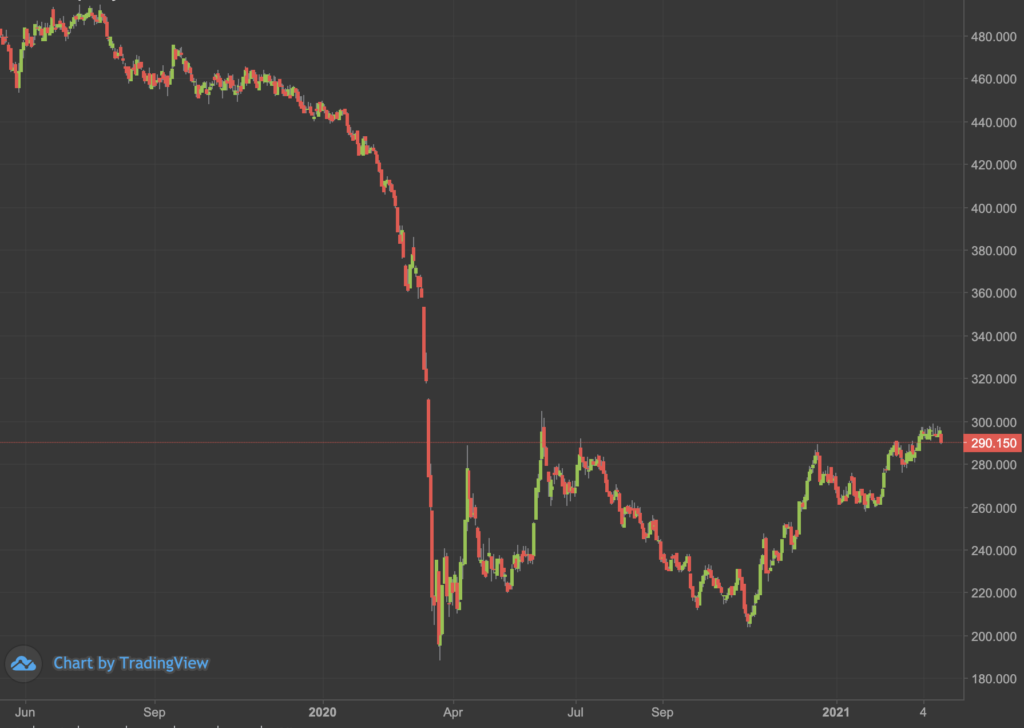 Property index, daily chart[/caption]
---
JSE – The JSE is a registered trademark of the JSE Limited.
JSE Direct is an independent broadcast and is not endorsed or affiliated with, nor has it been authorised, or otherwise approved by JSE Limited. The views expressed in this programme are solely those of the presenter, and do not necessarily reflect the views of JSE Limited.
---