Now displaying: Page 1
Jan 27, 2022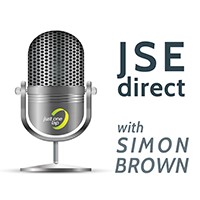 Simon Shares
PGMs are on the move, most notably palladium and rhodium.
Cashbuild (JSE code: CSB) update shows the pandemic home improvement boom is over.
ArcelorMittal South Africa (JSE code: ACL) update sees them into profit and on a PE of under 2x.
Steinhoff (JSE code: SNH) settlement approved, but still lots of debt.
Markets are spooked
Lots to be spooked by;

FOMC, it's all happening in March
Asset purchases are also to end in March, but what of the US$9trillion of bonds the Fed holds?
Valuations are high.
Rates are rising.
Inflation is at decade highs.
Upcoming events;
©JustOneLap.com