Simon Shares
Renergen* (JSE code: REN) did a small capital raise and the market not liking after they said earlier in November they wouldn't do one.
Cilo Cybin will not be listed on the JSE. They planned to raise R500million but only got R20.5million. Those who applied will be refunded.
Local October CPI was 7.6%, up from 7.5% and vs. an expected 7.4%. Expect MPC to do 0.75% and two 0.25% next taking prime to 11%.
---
Locally 2022 has not been all horror
It feels really bad but the JSE has had a fair year with sen decent winners as the two images below show.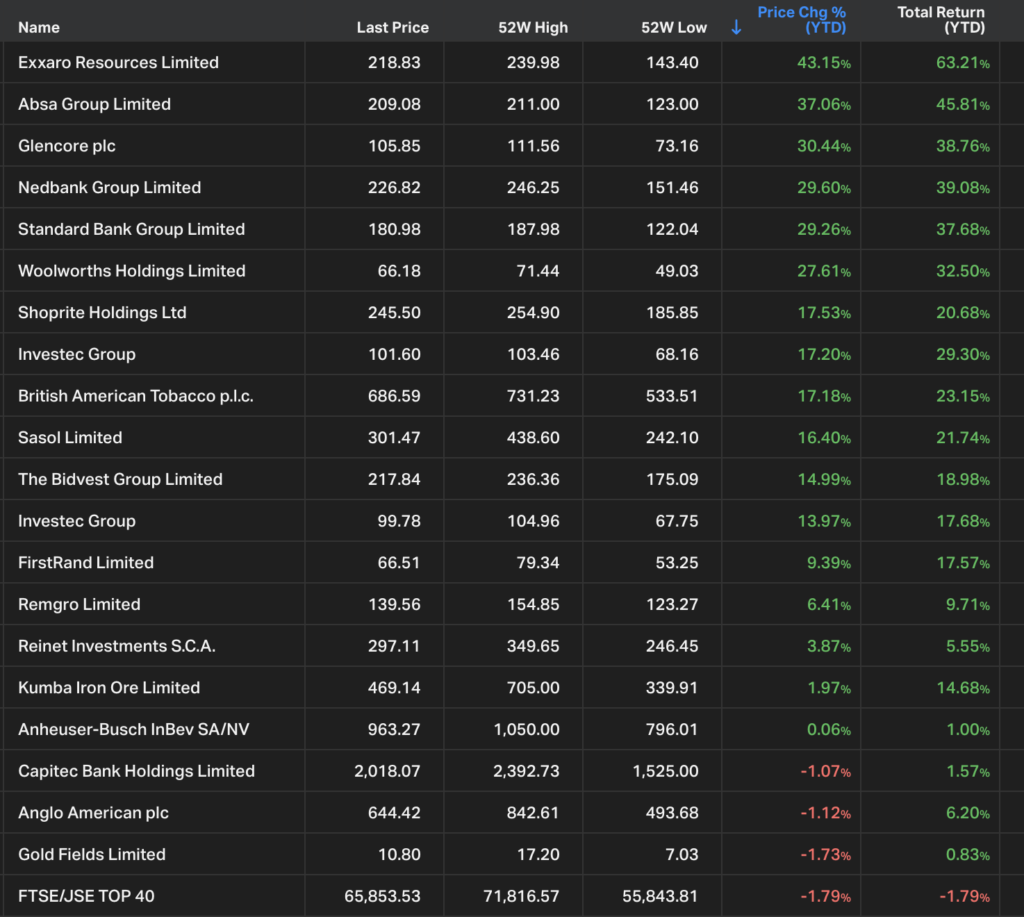 JSE Top40 stocks year-to-date. (winners)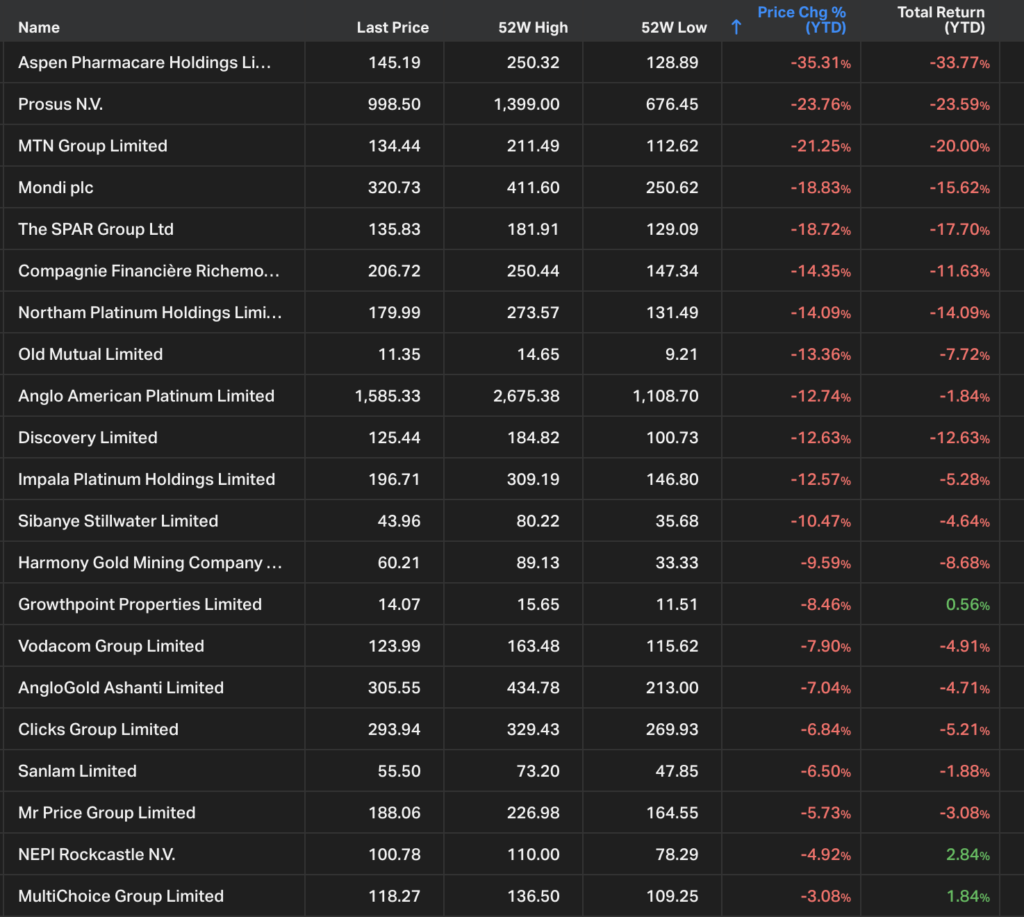 JSE Top40 stocks year-to-date. (losers)