Simon Shares
Sibanye Stillwater* (JSE code: SSW) announced they'll buy back 5% of their shares.
Shoprite* (JSE code: SHP) exits Nigeria.
AdaptIT (JSE code: ADI) gets an upgraded offer from Huge (JSE code: HUG) but still likes the 650c cash from Volaris, even as that is below the independent board's fair value of 700c - 909c.
Barloworld (JSE code: BAW) completes R1billion sale of motor retail unit and will also, in time, sell its Avis car rental and leasing business.
Brent oil is above US$70 for the first time since early 2019. OPEC+ says it will maintain its policy of gradually increasing supply.
A very strong trading update from Standard Bank (JSE code: SBK). Banks locally have risks, but look cheap, I have a position in the Satrix Fini ETF* JSE code: STXFIN).* I hold ungeared positions.
[caption id="attachment_29849" align="aligncenter" width="888"]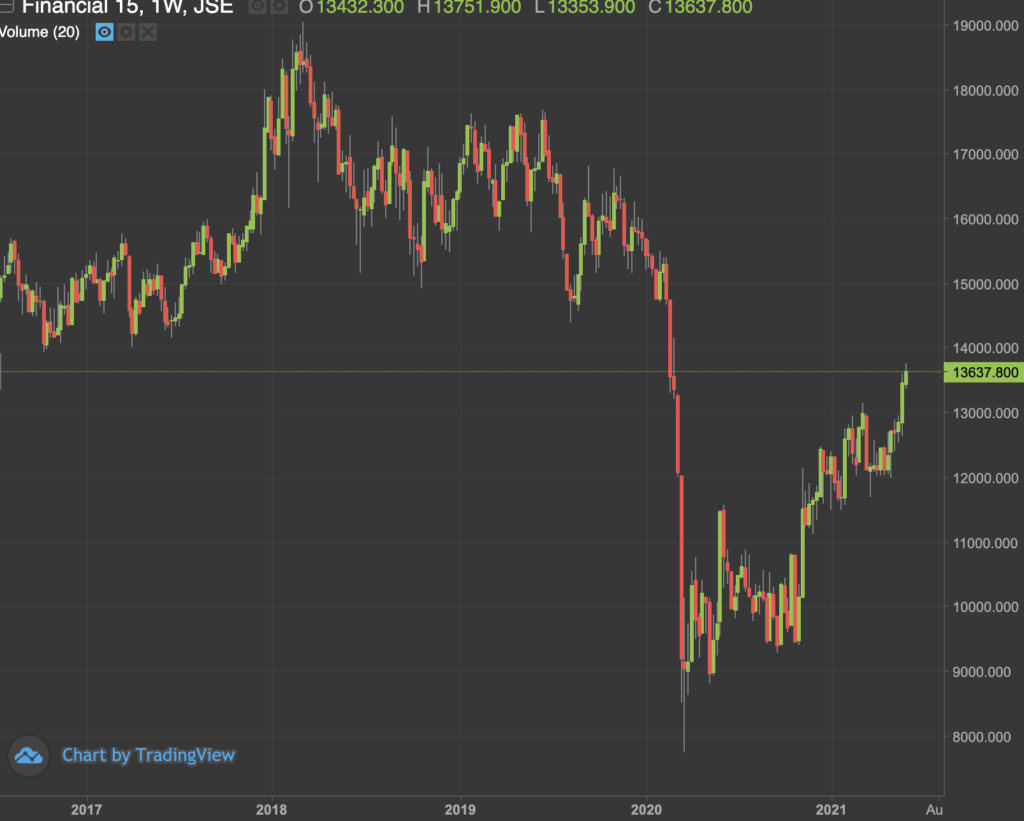 Fini15 ~ weekly[/caption]
---
Upcoming events;